"ICWA Is Family Preservation (Anyone Can Do It)"
This year we are highlighting the idea that ICWA is based in family preservation and Tribal sovereignty. Family Preservation is becoming a national focus in child welfare, which aligns with ICWA's goals.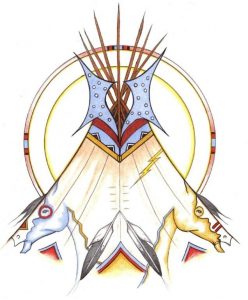 The 20th Annual North Dakota Indian Child Welfare & Wellness Conference, hosted by NATI, will be held on February 23-25, 2021 virtually. Details will follow.
Contact (701) 255-6374 to learn more, or visit our Facebook Page for more information! To register, please fill out the following form and mail, fax or e-mail it in.
Thank you!
Presentations from 2021 NDICWW Conference HERE!
20th Annual NDICWW E-Booklet
20th NDICWW Conference E-Booklet
Mail registration to:
3333 E Broadway Ave
Suite 1210
Bismarck, North Dakota, 58501
Email: info@nativeinstitute.org
Fax: 701 255 6394